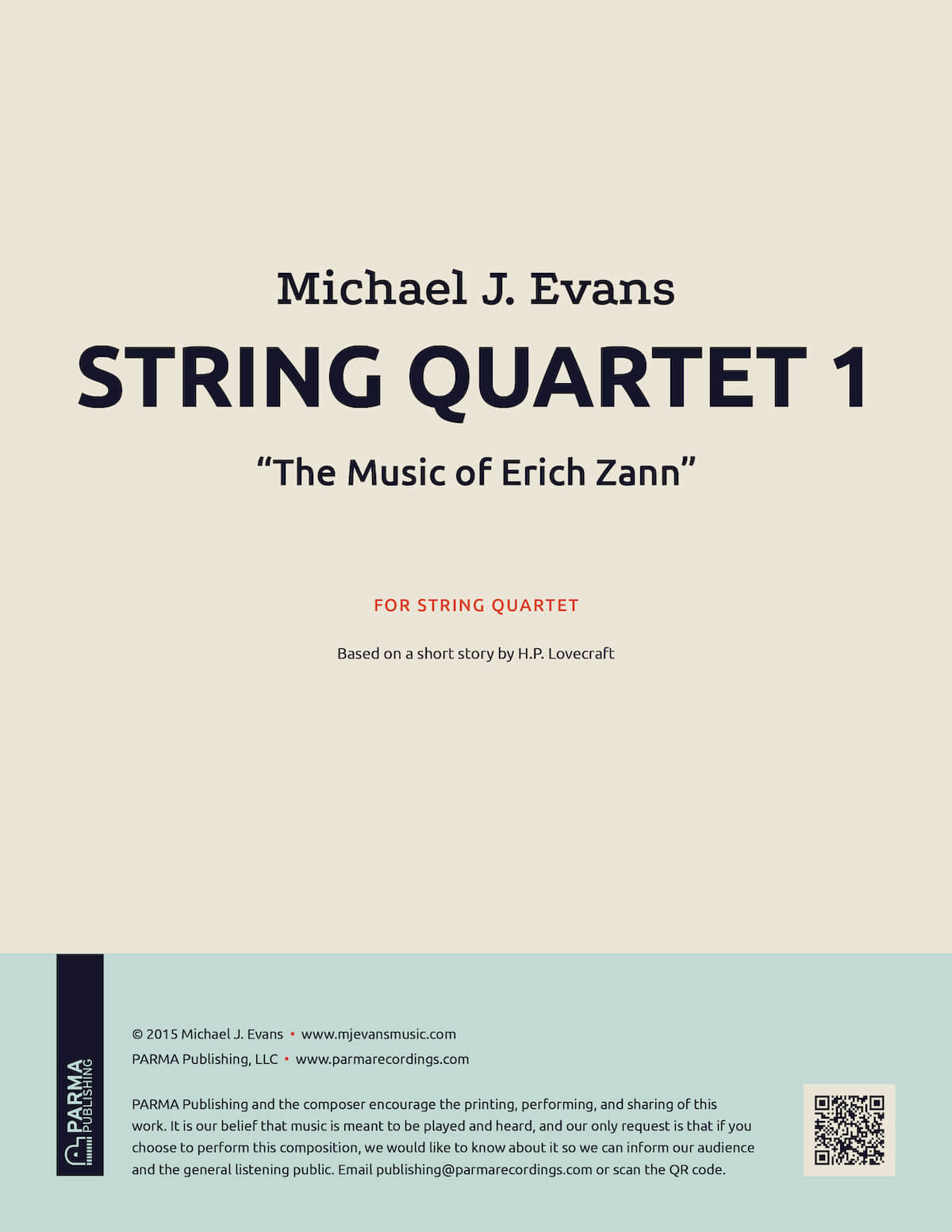 String Quartet No. 1
"The Music of Erich Zann" (Scenes 1-9)
This work is based on the H. P. Lovecraft story, and specifically composed for electric string quartet. Looper, octaver, and reverb pedals are combined alternately with traditional acoustic playing to convey the otherworldly sounds described in the story.
Filetype: Score and parts
Format: Digital PDF (8.5"x11")
Duration
Scene 1 (2:06), Scene 2 (4:49), Scene 3 (9:42), Scene 4 (18:08), Scene 5 (5:10), Scene 6 (7:24), Scene 7 (8:44), Scene 8 (11:53), Scene 9 (1:14)
Instrumentation
Violin I, Violin II, Viola, Cello
Listen
from the album
String Quartet No. 1 The Music of Erich Zann
(2017 Navona Records)
This sheet music is offered at no cost. PARMA Publishing and the composer encourage the printing, performing, and sharing of this work. It is our belief that music is meant to be played and heard, and our only request is that if you choose to perform this composition, we would like to know about it so we can inform our audience and the general listening public. Email publishing@parmarecordings.com or visit parmarecordings.com to share information about your performance or request additional scores.